W I N N E R
W I N N E R
Photographer:
Guido Zsilavecz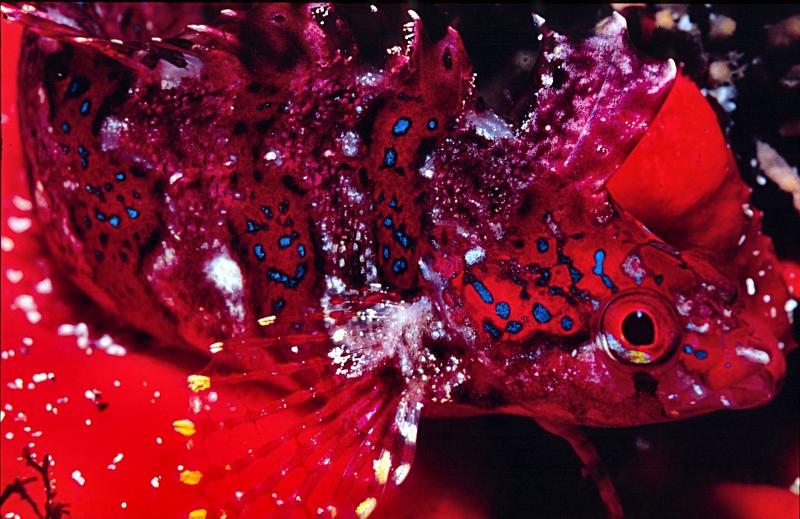 Blue-spotted klipvis, Pavoclinus caeruleopunctatus Zsilavecz, 2001. Taken at Castle Rock dive site in False Bay.
Guido Zsilavecz noticed that the blue-spotted specimens of the peacock klipfish, Pavoclinus pavo differed from the true pavo (with green lines on the cheek) in having a notch in the dorsal-fin margin between 3rd and 4th spines and a blunter more rounded
dorsal head profile (P. pavo have a more pointed snout).
Not only is Guido a good photographer, but he is also an excellent "fish observer".
---
If you would like a desktop background wallpaper of this image, please click here and then right click on the picture and click on "Set as wallpaper" (MS Internet Explorer) or "Make this the background image" (Netscape). Please note this is optimised for 800x600 screen resolution.